RM girls basketball makes history once again after 60-38 senior night win
The Richard Montgomery girls basketball team hosted Seneca Valley for their senior night last Tuesday. In addition to recognizing the hard work of the team's dedicated veterans, the girls also made RM history as the first team to go 19-0.
Seniors Karon Williams, Deedee Yan, Kate Schuck, Chloe Sherman and Nusaibah Rashad all took the court to start the game. Despite the energy and enthusiasm from the crowd, the Screaming Eagles were the first to score. "They knew it was our senior night, so they obviously wanted to steal the spotlight," said Yan.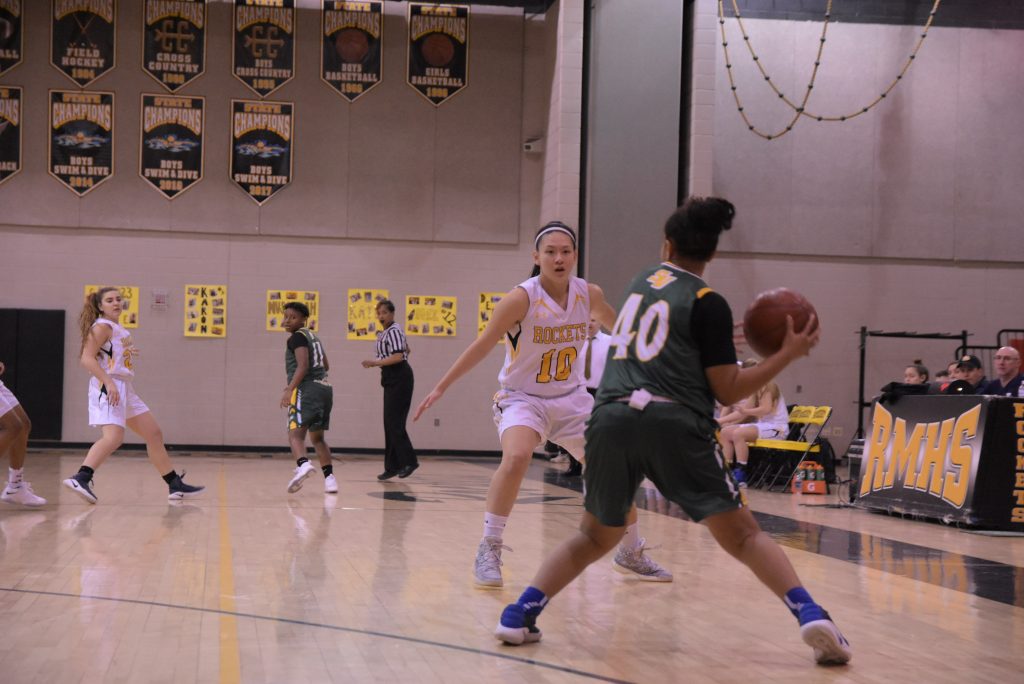 The Rockets were slow to get things started. Seneca Valley was faster down the court, and pried Richard Montgomery of possession with their rebounds. Although the Rockets found open shooters with quick passes around the circle, their shots simply weren't landing. With senior forward Melanie Osborne entering halfway through the quarter, RM was able to bridge the deficit, but still trailed 10-11.
Coach Oakes wasn't fazed. "It's not anything that Seneca Valley did that caught us off-guard," said Oakes, "often times on senior night there's a lot going on, a lot of distractions, and typically teams don't come out fast."
Rashad stepped up in the second quarter to secure more rebounds as Williams fired away from behind the arch. Yan finally pushed Richard Montgomery ahead 21-18 with a three-pointer halfway through the period.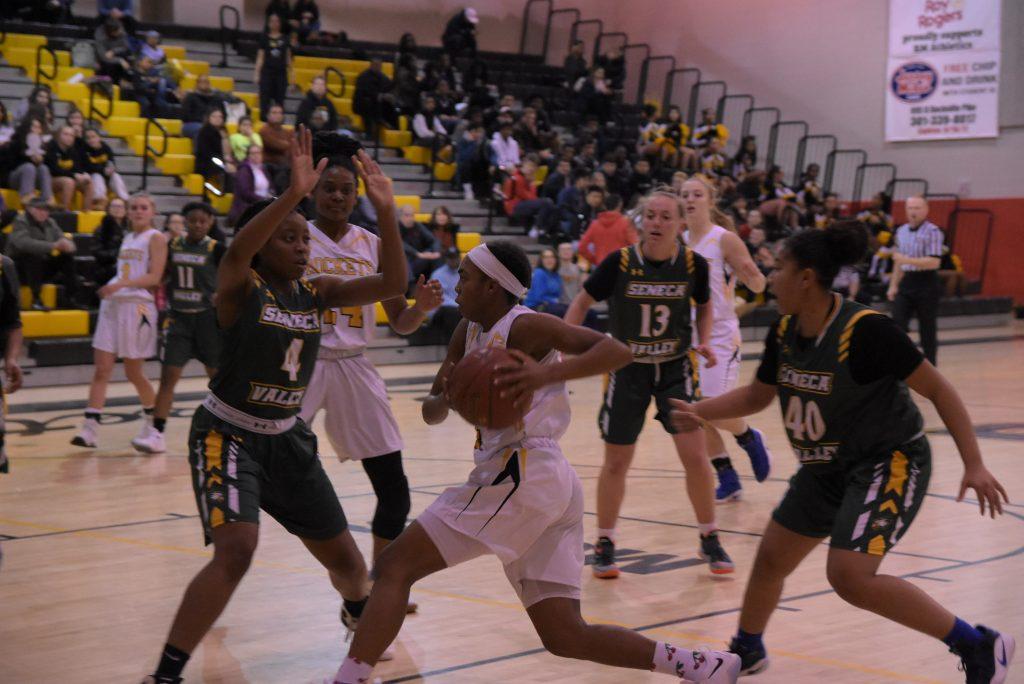 RM's forward momentum was unstoppable. With contributions from every player, the Rockets racked up points and reached a nearly 20-point run. Seneca Valley would not score again before the half, and RM now led by more comfortable margins, 32-18.
The Rockets continued to dominate throughout the second half. They utilized big, looping passes across the paint to open up shots. Seneca Valley was forced to take on a foul-conscious defensive approach, as several of their players were in jeopardy of fouling out.
RM's infamous back court press was crucial to the evening's success, as the Rockets were able to snatch the ball quickly and put up a shot for a quick two points. By the start of the final quarter, Richard Montgomery was on top 53-26.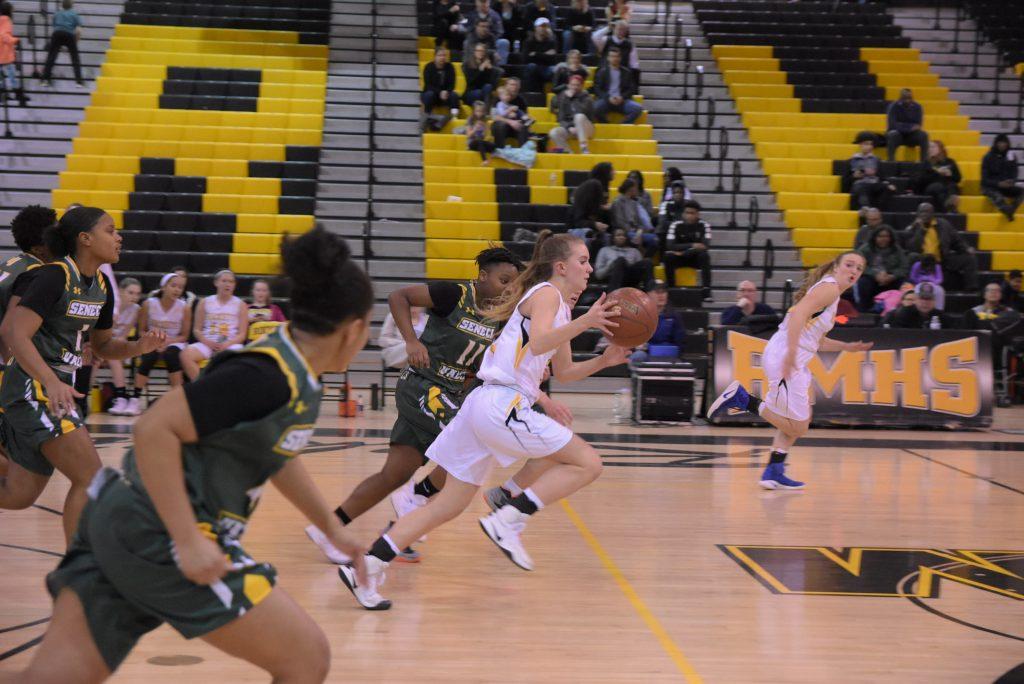 In the final few minutes, RM retired its seniors one by one, each receiving a roaring ovation. Once the starting lineup had been replaced with underclassmen, it was up to the future of the team to hold down the fort. Although the Screaming Eagles continued to fight, the Rockets pulled off a 60-38 victory.
RM's outstanding success has not gone unnoticed. They remain 7th in the Washington Post's top 20 rankings throughout the DC metropolitan area. The Rockets continued their undefeated run following their senior night win with a huge 73-62 game over rival Whitman. As they close out the season, RM looks forward towards the playoffs, hoping to become state championship contenders.
Featured photo by Lifetouch